Our Quality Standards
It's what's inside that counts.
Our experienced buyers select only the finest natural supplements available that are free of artificial colors, flavors, sweetners, preservatives and other harmful additives.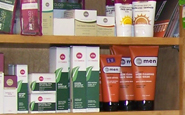 Our standards for quality also reflect our commitment to the environment and sustainability.
We thoroughly research each product we bring in to ensure it is produced sustainably.
Our Selection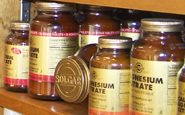 With over 50 natural supplement lines, you're sure to find something that suits your needs.
We offer premium Good Manufacturing Practices certified lines such as Solgar, Rainbow Light, New Chapter and Super Nutrition.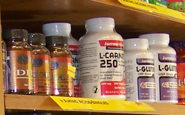 Is your diet giving you everything you need?
Did you know that because of soil depletion and unsustainable agricultural practices, food today is lower in essential nutrients such as zinc, folic acid and calcium? Stop in and speak with one of our knowledgeable supplement experts today. With decades of combined experience, we're here to help.
What's new?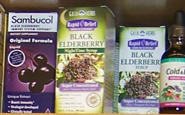 Here you'll find the latest additions to our selection.
We know there's a lot to keep track of. With thousands of new products entering the market every month, not to mention studies and advertising, we thought we'd make it easier for you and showcase the very best right here.
Bone Strength Take Care is a unique formula containing calcium derived from an organic food source - red algae. Food sources of vital nutrients are less toxic and more available than isolated chemical forms or limestone.