Shopping @ Buffalo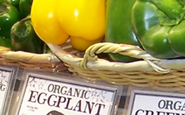 Owner operated since 1975, tthe store is known for its skillfully-chosen selection of products with a strong commitment to organic foods. Featuring premium vitamins, natural bodycare, fresh dairy, bakery and deli foods, organically-grown produce, and a great mix of natural and gourmet groceries, Buffalo Whole Foods delivers big store convenience with small store service. Come in and see why we are the neighborhood favorite with a city-wide clientele.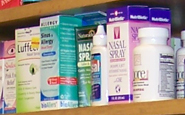 Buffalo Whole Food & Grain Company is the neighborhood natural foods store with a
city-wide clientele. Located in the historic Castro district in the heart of San Francisco,Buffalo Whole Foods is known for its great selection, reasonable prices, excellent customer service and strong commitment to organic products. Boasting a carefully-chosen vitamin and supplement department, nearly 100% organically-grown produce, fresh dairy and bakery goods, Buffalo has been providing a unique shopping experience since 1975, with 20 years in its Castro Street location. Whether its a snack on the go, or your full week grocery list you need, make Buffalo Whole Foods your first choice for natural foods!
Quality Counts
At Buffalo, we're committed to quality, value and your health.
We don't carry any product containing artificial colors, flavors or sweetners. Ever. We also carry a wide variety of vegan, wheat-free, gluten-free and soy free products that won't break the bank.